While cryptocurrency news websites are a dime a dozen, some investors and traders prefer to get their bitcoin and blockchain news from aggregators.
With each passing day, the crypto world continues to witness an influx of more and more technological developments that, quite frankly, are impossible to keep up with. In this regard, over the last 4-5 years, the global altcoin community has seen the rise of many news aggregation tools that allow crypto investors to keep a close track of all the important happenings taking place within the world of digital finance in an easy, streamlined manner.
In this article, we will look at some of the most efficient news aggregators that altcoin enthusiasts have taken a liking to because of their overall utility, speed, and trustworthiness. So without any further ado, let's jump straight into the heart of the matter.
CryptoPanic
Cryptopanic is one of the most reputed crypto news aggregation platforms available in the market today. It is designed to cover a wide array of information related to digital currencies (both large and small) as well as a host of other projects related to this burgeoning domain. Additionally, owing to the platform's overall ease of use, CryptoPanic makes it extremely easy for users to skim through huge volumes of news without missing out on any events.
Crypto Pro
A quick look at Crypto Pro's native UI shows us that the app offers users with much more than just news stories. For starters, the platform's mobile app comes pre-built with many specialized crypto data modules that help sort out real-time news into specific categories seamlessly. Additionally, the app is extremely easy to use and can be navigated through with the touch of a button.
Other key features related to Crypto Pro that make it unique include:
Crypto Trader Support: The platform has been designed bearing digital currency traders in mind — such that it provides these individuals with a host of pertinent data like real-time exchange rates, price predictions, etc.
Customization Options: Another tool that is unique to Crypto Pro is its ability to allow users to set price and news alerts that are tailored exclusively for the various assets present in their different wallet accounts.
Integration Capacity: The platform comes laden with several easy integration options that allow the app to easily assimilate itself with the APIs of various crypto exchanges. This allows not only allows for easier data syncing bit also makes portfolio tracking much more hassle-free.
Lastly, Apple users will be pleased to know that Crypto Pro comes with a special app module that has been designed exclusively for Apple Watch users.
CryptoControl
CryptoControl is an intuitive news aggregation platform that has been designed for professional crypto traders as well as casual altcoin enthusiasts. Apart from its news collection abilities, the platform also comes pre-built with a social aggregator that allows for a wide array of community-generated content across Twitter and Reddit to be delivered to its users in an almost instantaneous fashion. And while the interface might not be as sophisticated as some of its other digital counterparts, CryptoControl more than makes up for any such issues by offering its users with a massive amount of crypto-related information.
Other key features:
News Heatmap: CryptoControl comes with a heat map that allows users to visualize the day's top news stories according to their overall importance and relevance.
Terminal Trading: While the feature is not live yet, the trading terminal portal will allow users to complete arbitrage trades across a host of different altcoin exchange platforms. This feature is ideal for those individuals who want to make the most of the price differences available across different digital currency exchanges worldwide.
CoinSpectator
CoinSpectator provides its readers with well-curated news feeds from various social media platforms such as Twitter, Reddit. Not only that, but the platform also pulls a wide array of information regarding ICOs, which are to be launched soon as well. Other details worth noting:
CoinSpectator comes with a price tracker that provides its users with live updates regarding the top 16 cryptocurrency assets in the market today.
The platform offers its users with free email updates regarding all of the significant changes taking place across the global cryptocurrency sector on a regular basis.
CryptoGoat
CryptoGoat is considered by many digital currency enthusiasts as being an excellent source for a wide variety of crypto-related news. And while the overall interface of the platform is quite bland and uninspiring, the sheer number of news-related features that the app offers makes it extremely appealing.
Another core aspect of CryptoGoat is that it filters out "fake news" with a high degree of efficiency and does not display any posts that have been tagged as sponsored content. In fact, the platform only collects news from trustworthy media outlets such as Cointelegraph, BitcoinExchangeGuide, Coindesk, etc.
CryptoCoin.Pro
CryptoCoin.Pro focuses on bringing customized crypto news to its users by weeding out repetitive content using a host of unique filters. In this regard, it also bears mentioning that the platform covers a lot of data related to the global ICO market — thereby allowing enthusiasts to stay up to date with various upcoming projects that are relevant to this field. Other core aspects of CryptoCoin.Pro include:
The app offers its users with an amazing selection of e-books that are dedicated to blockchain/crypto tech.
The website also comes with a section called 'Did You Know' that includes various unique facts related to various cryptocurrencies.
CoinLive
CoinLive is another news aggregator source that has become extremely popular over the last year or so. The website offers its readers with a highly detailed list of all the crypto news taking place all over the globe as well as an overview of the global digital asset market in a manner that is not only easy to understand but also quite straightforward. In addition to this, Coinlive also comes replete with a host of video content that is designed exclusively for newer crypto enthusiasts who may not be very knowledgeable about various topics related to the crypto market. Other key facets of the platform include:
Market Analysis: The platform features a lot of analytical data that can allow users to make more informed decisions when trading their assets.
Attractive Interface: Coinlive makes use of an aesthetically pleasing interface that is easy to navigate and control.
Lastly, it also bears mentioning that the system has been designed to incorporate a large selection of cryptocurrency and blockchain-based educational tools that are absolutely free to use.
Coinlib
Coinlib is another news source that is perfect for users looking to acquire a wide variety of curated crypto content. However, the platform is more than just a news portal because it comes laden with a number of other digital modules as well. These include:
Price alert options
Specialized crypto-analysis and other associated charts
Individual coin data
Portfolio tracking
All of the aforementioned features are presented to the platform's users in a highly simplified manner and in real-time. Furthermore, Coinlib also features a tool called the "best price explorer", which as the name suggests allows traders to take advantage of various arbitrage opportunities that may be available to them at any point of the day or night.
BitColumnist
BitColumnist makes use of a straightforward, no-frills approach to news aggregation. The platform's interface is extremely basic but provides users with all the data they could possibly need to stay up-to-date with the latest in the world of crypto finance. Additionally, it also bears mentioning that much like other premium news sources like CryptoGoat, BitColumnist too gathers data only from respected publications such as BitcoinExchangeGuide, CoinTelegraph, and CoinDesk.
CCowl
CCowl is the perfect aggregator for those who wish to stay up-to-date with all of the changes taking place within the global crypto news cycle. The website comes with a built-in filter that weeds out any news that is unverified or lacks adequate citations to prove its veracity. Additionally, CCowl only features news from sources such as CoinDesk, Cointelegraph, and BitcoinExchangeGuide. Other features worth noting include:
Market Index: The platform comes with its personalized internal market index that can be used to track the market capitalization of more than 50 digital currencies.
Compatibility: CCowl has been devised in such a way that it can acquire real-time data from a number of reputable crypto trading platforms such as Kraken, Binance, Bittrex, and Bitfinex.
FAWS
FAWS as an aggregation platform that provides its users with not only amazing crypto news content but also comes loaded with other useful features such as:
Personalized price alerts
Portfolio tracker
Altcoin price checker
News accumulator which gathers information from the world's top 37 crypto media outlets.
Owing to the usefulness of the aforementioned operational modules, FAWS serves as an ideal information avenue for traders looking to take maximum advantage of continually fluctuating cryptocurrency markets around the globe.
Cryptopys
Cryptopys is an excellent aggregation tool that collects relevant crypto news from over 100 reputable industry sources in real-time. However, what really makes this platform stand out is its in-built support for 18 different languages as well as its ever-growing resource pool that is based on a wide array of community recommendations. Lastly, in terms of its overall design, Cryptopys makes use of a simple yet intuitive interface that allows users to track their preferred crypto assets with the touch of a button.
Other relevant info:
The platform has been devised by Krypton Capital and Deco.agency — two crypto firms that have gained a lot of traction over the last couple of years.
Long-time Cryptopys community members have the power to label news items as being FUD, bullish, or bearish — thereby allowing crypto enthusiasts to sift through pertinent data in a more streamlined, hassle-free manner.
Bitlovin.com
While not as popular as many of the other news aggregators available on the market today, Bitlovin does more than a decent job of collecting news headlines from verified media sources based all over the globe. However, the core feature which sets Bitlovin apart from the rest of its competition is its dynamic news timeline that provides readers with round-the-clock news updates (ensuring that crypto investors stay abreast with the latest happenings from the world of crypto).
Hedge Maven
Even though HedgeMaven is not exclusively a crypto oriented news platform, it offers its readers with a plethora of other data related to the hedge fund industry that might be of interest to crypto enthusiasts. Some key data that HedgeMaven routinely delivers includes:
Hedge Fund regulatory information (this includes details related to Private Fund – Form ADV
Hedge Fund and other associated crypto news
Hedge Fund average indices
A detailed list of professionals working within this space
Finrazor
Finrazor can be thought of as a cryptocurrency navigator/news aggregator that covers a wide array of news related to nearly ever cryptocurrency available in the market today. Not only that, but the website also contains a large amount of information related to other associated domains such as:
ICO (Initial Coin Offerings)
Blockchain
Altcoin tech
Lastly, it also bears mentioning that along with ICORating.com, Finrazor provides its readers with a host of novel data that not many other websites do currently.
WickedZine
WickedZine.com a dynamic news feed that covers an insane amount of information related to various cryptocurrencies in real-time. The website's landing page is divided neatly into several sections that contain stories related to Bitcoin, Ethereum and blockchain tech. Not only that, but WickedZine also offers its readers with several lucrative offers (such as Airdrops, token discounts) on a near day-to-day basis.
Intocryptonews
As the name seems to suggest, IntoCryptoNews is a simple, convenient news aggregator that provides digital currency enthusiasts with a 24-hour news feed related to the top crypto assets available in the market today. The website's design is quite straightforward and does not feature anything too fancy. However, the platform delivers when it comes to providing users with solid educational content.
Coinna
Coinna is a news aggregator that gathers curated crypto content from several established media sources such as BitcoinExchangeGuide, Cointelegraph, Bitsonline, CoinCodex, etc. The platform features various pertinent filters that allow readers to seamlessly scroll between a wide array of topics (such as Bitcoin, blockchain, crypto mining, etc) with the touch of a button. If that wasn't enough, Coinna also comes pre-built with a section dedicated exclusively to trading.
Crypto News
Crypto News is an aggregation portal that focuses more on things like crypto mining, initial coin offerings, blockchain tech, and specialized cryptocurrency news. The platform is currently only available to Android and iOS users — with the apps being downloadable free of charge. Some of the other key features of Crypto News include:
The platform gathers all of its news from established media outlets such as Forklog, CoinDesk, and CoinTelegraph.
It provides readers with a host of real-time analytical data as well as expert predictions and opinions.
Owing to its integrative API abilities, Crypto News allows its users to acquire different exchange rates being offered by a number of cryptocurrency exchanges in real-time.
The platform also covers other pertinent crypto-related aspects such as expert trading perspectives, global mining activities, upcoming initial coin offerings, etc.
Algory
Despite Algory not being as famous as some of its other digital counterparts, it offers its users with an array of sophisticated features that can rival almost any other news aggregator platform available in the market today. Established in 2018, some of the key features of Algory include:
The platform comes loaded with a social media module that collects crypto data from various websites such as Twitter, Reddit, Facebook, etc.
As per the company's website, Algory currently accumulates news from over 1000 sources in real-time.
In addition to gathering pertinent headlines from trustworthy sources across the internet, Algory also has the power to acquire other related data from companies offering crypto/blockchain-related products or services.
Lastly, the platform allows its users to create dedicated workspaces as well as customized news pieces related to airdrops and lock-in deposit/withdrawals with the touch of a button.
CoinBlick
CoinBlick is an AI-driven news aggregator that allows users to acquire a large volume of personalized digital currency data seamlessly. As per several sources available online, the website gathers news related to more than 2500+ cryptocurrencies from many websites including Cointelegraph, BitcoinExchangeGuide, Twitter, and Reddit.
Berminal
Berminal is a popular news aggregation tool that allows users to acquire a host of relevant crypto-related information from a large number of trustworthy media outlets in real-time. As per data available online, the firm currently has on its roster a full-time team of professional reporters who have been tasked with the responsibility of creating and curating specialized news content that may be of interest to casual as well as serious crypto enthusiasts.
Some of Berminal's key features include:
(i) Live Price Data: The app provides users with live prices and technical trading indicators associated with a whole host of digital currencies (including Bitcoin (BTC), Ether (ETH), etc).
(ii) Native Governance Framework: Berminal makes use of its very own governance protocol as well as a digital utility token (BERM) —  that can be acquired by interested users by completing certain tasks and activities such as:
Downloading the app
Voting
Playing the app's inbuilt BTC price prediction game (called Crypto Psychic)
(iii) Fake News Filter: Berminal comes pre-built with a native filtration tool that helps in the elimination of content that seeks to disseminate false information to crypto enthusiasts all over the world.
Conclusion
In closing out this piece, we would like to remind our readers that these days the market is replete with a number of amazing crypto news aggregators that allow their readers to make smarter investments (as well as identify/analyze the cryptocurrency market in a much more streamlined manner). Thus, our hope is that this list will in some way help you make wiser business decisions.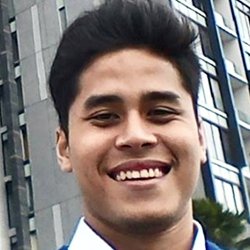 I'm Aziz, a seasoned cryptocurrency trader who's really passionate about 2 things; #1) the awesome-revolutionary blockchain technology underlying crypto and #2) helping make bitcoin great 'again'!
The post Top Crypto News Aggregators: 22 Most Popular Bitcoin News Curators appeared first on Master The Crypto.