Selfkey Analysis: A comprehensive review and analysis on Selfkey, which aims to provide a universal solution to digital ID.
This represents the writer's personal opinions and does not – in any way- constitute a recommendation of an investment or financial advice. Please assume caution when investing in cryptocurrencies and do so at your own risk, as it is extremely volatile and you can lose your money.
What is Selfkey?
Selfkey is a decentralized, blockhain-based Self-Sovereign IDentification System (SSID) that enables individuals to have total and full control in owning and managing their identities. With Selfkey, users can store their identification attributes and documents in a single location on their device(s), requiring users to only input their information once. A central part of the Selfkey network is an integrated financial services marketplace, allowing users to access a wide-range of products and services using their universal digital ID.
Selfkey is the brainchild of KYC Chain, an established KYC solutions-provider for businesses that have been operating since 2013. KYC's client base includes global banks, law firms, and immigration firms.
Selfkey is developed to address the limitations of current centralized identity systems, that include:
Security Risks: Centralized identity systems are more vulnerable to hacks and data breaches since centrally-managed databases are a single point of failure. There have been many cases – such as the case of Equifax – of personal data breaches that leads to identity thefts and significant liabilities to the system operator.
Restricted Access: Linked data is a core component of digital identity since it facilitates a more holistic verification process. However, identity owners (like you & me) are exposed to tremendous limitations to access our own linked data, which is often instituted by operators to prevent unauthorized access.
Data Protection Regulations: The differences in laws across different jurisdictions creates inefficiencies such as higher costs for small businesses and the inability of users to have total control over their identity rights.
Inefficient User Know-Your-Customers (KYC): KYC is a mandatory requirement for a wide-range of legal entities across many jurisdictions. However, the KYC process is time-consuming and costly; users must always upload the sensitive documents repetitively towards any services which are extremely inefficient and increases the risks of it landing in the wrong hands.
(See also: 4 Reasons Why Now is the Best Time for You to Invest in Cryptocurrencies)
Application
Selfkey's ecosystem is made up of 2 core components, aside from their native token which will be explored in the next few sections:
Selfkey Wallet
An open-source digital ID wallet where users can manage and securely access their identity attributes and documents from their own personal device(s). All of the documents relating to users' identity attributes will be stored locally in their devices, ensuring security, privacy and total control over their data. Additionally, the wallet also allows for the verification and notarization of personal documents via qualified certifiers.
A major feature of Selfkey's wallet is that users can seamlessly and efficiently access a variety of products and services – through Selfkey's marketplace – much more quickly since the Selfkey wallet is a universal digital ID. Selfkey's wallet has been released (currently in beta mode) and can be downloaded here.
Here is how Selfkey's application work:
Selfkey Marketplace
A marketplace where users can use their universal Selfkey digital ID to access a wide-range of products and services that require KYC processing, from incorporating a business to opening a cryptocurrency exchange account. There are over 300 products and services that can be accessed via the marketplace.
The marketplace feature various services that include:
Bitcoin and Digital Asset Exchange Signup
Citizenship by Investment programs
Citizenship through Investment in Real Estate Applications
Company incorporation (including companies limited by shares,
foundations, LLC's and Trusts)
Bank account introduction and application
Residence Permit Applications for more than 50 countries
E-Wallets or Stored value facilities
Gold and Precious Metals purchase and storage
International insurance applications
Money Remittance & Transfer services
Token Sales
(Read also: Guide to Valuing Cryptocurrency: How to Value a Cryptocurrency)
Technical Overview
The technology stack of Selfkey are as follows:
Blockchain Layer: The Selfkey pairs will be derived from the Ethereum public blockchain
Validating Nodes: After testing various consensus protocols that include Ethereum's Virtual Machine (EVM), Eris, Monax, and Tendermint, Ethereum's normal consensus mechanism is preferred
Storage: Storage of their data is entirely up to the discretion of identity owner; users will have the complete autonomy to choose their preferred storage methods
Protocols: In a bid to ensure interoperability across different applications, Selfkey has instituted multiple standards and continual, operating work on the protocol layer with other leading identity systems. They are currently working with Sovrin, W3C, Uport and Tierion
ID Wallet: Selfkey's open-source, native wallet is the starting point for all identity transactions. It has launched its beta version recently. KEY tokens can also be stored in the ID wallet.
ID Microservices: The company behind Selfkey's technology and the foundation – KYC Chain – has built and provided some initial microservices such as sanction list screening (the remediator), company registry lookup, and document collection and validation (the collector)
Application Layer: Any applications or decentralized applications (dApps) can be developed on the SelfKey platform through its open API's and open source code.
Unique Selling Point:
One-Time Digital ID for Easy Access Across Various Services: Selfkey allows users to have a single, integrated digital ID which is easily created and can be used across a wide range of services (such as financial products, exchanges, token sales). This eliminates the need for mundane KYC every single time a user needs to access a service.
(See more: Bitcoin vs Alt Coins Returns: Comparison of Gains Between Bitcoin & Altcoins Investing)
Team
Selfkey has an extensive team of over 82 employees that covers 4 main areas: Legal, Growth, Development and their Advisory board. The team is headed by Edmund Lowell, a serial entrepreneur who is also the CEO of KYC Chain. He has founded numerous companies within the incorporations and identity space, culminating in Selfkey project. Selfkey has a tech-heavy team, with 24 engineers and developers working on the tech side of things. A tech-heavy team is always a positive indicator of robust development.
Selfkey is guided by a diverse list of advisors from the cryptocurrency industry and investment banking space.
Traction
Selfkey ID Wallet Beta
Selfkey launched their Identity Wallet at the end of June 2018, allowing users to manage their digital identity as well as their cryptocurrency portfolio (Only Ether [ETH] and ERC 20 tokens). All of the user's data are stored on their local computer/mobile devices, and the native wallet is not tied to a user's Selfkey ID. Here's a review of their wallet:
Dashboard
The dashboard is simple and straightforward, with functionalities similar to the most popular Ethereum/ERC20 wallet, MyEtherWallet.
Selfkey ID
Selfkey's ID portal is easy to navigate, with clear fields for users to input their necessary ID documents. It is also easy to make edits on individuals fields in user's ID attributes. Attaching all documents and fields would require no more than 5 minutes. Perhaps the biggest advantage is that knowing that creating a Selfkey ID is a one-time effort and that allows users to use their ID across a wide range of platforms (in Selfkey's marketplace) without having to engage in mundane KYC-related work again. Of course, this is contingent on other services being included within Selfkey's marketplace network.
Since the Selfkey ID is still in its Beta stage, the complete list of services, products, and partners that can be accessed is not furnished. Through this marketplace, users would be able to access a wide variety of applications and services that utilize their ID data. Since any company can build on Selfkey's application layer through its open API and source code, it remains to be seen if there is traction on the potential service providers' end to engage in integrating their services onto the Selfkey's platform.
Selfkey Matketplace (Alpha Stage)
Selfkey has also developed its marketplace, which is still in its alpha stage (You can check out the alpha here). The Marketplace enables users to assess and apply for services easily, reducing the manual and paper-intensive nature of traditional KYC processing. There are over 22 categories of services that Selfkey has identified in its marketplace, with 11 categories that have been established with partners. Here are they:
Partnerships
This is perhaps the most important factor that will determine the success of Selfkey as a network. The streamlined efficiency of Selfkey's digital ID is only as good as the availability of services that will be available on Selfkey's marketplace; the more service providers across different markets there are, the more use cases that Selfkey's ID would be relevant in. Therefore, it is critical for Selfkey to partner with service providers for their marketplace. Here is a list of their current partners:
Selfkey has managed to partner with established entities from a wide range of financial service providers, corporate services providers, registered agents, lawyers, consulting firms, notaries and cryptocurrency exchanges to offer the various products and services. This is a positive indicator of Selfkey's growing network.
(Read more: Guide to Blockchain Protocols: Comparison of Major Protocol Coins)
Roadmap
Here is the roadmap and progress of Selfkey's development:
Selfkey is close to finishing multiple deliverables such as Trezor's hardware wallet integration, cryptocurrency exchange marketplace, KEY staking functionality and browser button/extension. It seems that each marketplace requires intensive development, and considering there are 22 marketplace categories, it could take a while before full access to all markets will be available to users.
It is, however, a prudent strategy undertaken by Selfkey to focus on the lowest hanging fruits, in the form of cryptocurrency exchanges and incorporations marketplace, where KYC Chain already has established links and infrastructure.
Token Utility
Selfkey's native token is called KEY (stands for Key-to-Encrypt-Yourself), an ERC 20 token built on the Ethererum blockchain. KEY is a utility token that serves as the main currency on the Selfkey network. (See more: Coins, Tokens & Altcoins: What's the Difference?)
KEY tokens will be needed to:
Access to the comprehensive range of products and services via the marketplace by staking KEY tokens in smart contracts
KEY tokens are the main currency used to pay for verification, certification and notarization services or other products such as bank account opening fees
Relying parties are required to place KEY in a locked smart contract to offer their services within the SelfKey Marketplace.
As KEY will be the main currency within the network and stakeholders (users, certifiers, and relying parties) will need to stake KEY tokens to participate, the value of KEY will rise in direct relation to an increase in network usage. That is, the more services being offered on the marketplace and the more transactions occurring on the network, the higher KEY tokens' value will be since the total coin supply is fixed at 6,000,000,000 (6 billion) tokens.
Exchange Status
Selfkey's KEY tokens are trading live on various exchanges that include:
Binance (BTC/ETH)
OKEx (BTC/ETH/USDT)
Kucoin (BTC/ETH)

Tidex (Not Recommended)

Gatecoin (Not Recommended)

RightBTC (Not Recommended)
It must be noted that exchanges in red should not be your exchange of choice as there is no liquidity in trading KEY tokens. An absence of liquidity makes it extremely hard to trade your coins. Here's a guide on liquidity that explains in further detail.
(Read also: Guide to Market Capitalization: Everything You Need to Know About Market Cap)
Strengths
Unified Digital ID Solutions: Selfkey's universal digital ID allows users to seamlessly and efficiently engage in KYC across many service providers. More importantly, the data is fully controlled and managed by the user in their local devices, thereby ensuring greater security.
Backed by An Established Business: Selfkey is developed at the back of KYC Chain, an established KYC solutions provider that already has the infrastructure, experience, and expertise in the KYC business.
Extensive Partnerships: Selfkey has an extensive list of partners that will be the service providers building an application or using the KYC functionalities of the Selfkey ID. This is proof of traction of their development which is key to their success.
Comprehensive Markets: Selfkey has currently identified 22 market categories in its marketplace. When completed, users will have access to a wide range of services using their digital ID.
Weaknesses
Competitive Industry: There are many competitors that are trying to solve the same problems as that has been around longer than Selfkey, such as Civic. However, the rate of development of competitors is progressing slowly and Selfkey has the advantage of being backed by a real business.
Long Completion Date: Selfkey's completed product will be launched after 2019, possibly hinging at 2020 given the enormous tasks they have at hand.
Summary
Selfkey is trying to solve a tedious, but a universal problem of tedious KYC processes. With their universal ID, users can have seamless access to a comprehensive range of markets and services that require the necessary ID documents. Given the increasing legal requirements of proper KYC, Selfkey's solution is much needed for numerous industries and businesses. Backed by an established business, extensive team and well-established partnerships, we foresee that Selfkey would be a major player in this space.
Verdict: Good Project
(Read also: Evolution of Cryptocurrency: Replacing Modern Cash)
Beneficial Resources To Get You Started
If you're starting your journey into the complex world of cryptocurrencies, here's a list of useful resources and guides that will get you on your way:
Trading & Exchange
Wallets
Read also: Guide on Privacy Coins: Comparison of Anonymous Cryptocurrencies and Guide To Cryptocurrency Trading Basics: Do Charts & Technical Analysis Really Work?
---
This represents the writer's personal opinions and does not – in any way- constitute a recommendation of an investment or financial advice. Please assume caution when investing in cryptocurrencies and do so at your own risk, as it is extremely volatile and you can lose your money.
---
Enroll in our Free Cryptocurrency Webinar now to learn everything you need to know about crypto investing.
Get our exclusive e-book which will guide you on the step-by-step process to get started with making money via Cryptocurrency investments!
You can also join our Facebook group at Master The Crypto: Advanced Cryptocurrency Knowledge to ask any questions regarding cryptos!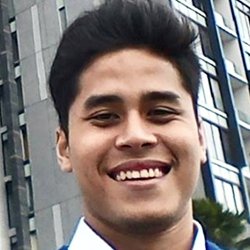 I'm Aziz, a seasoned cryptocurrency trader who's really passionate about 2 things; #1) the awesome-revolutionary blockchain technology underlying crypto and #2) helping make bitcoin great 'again'!
The post Coin Analysis: Selfkey Review appeared first on Master The Crypto.